What is the cheapest country to buy citizenship in?
Published at: 03/10/2022 11:40 am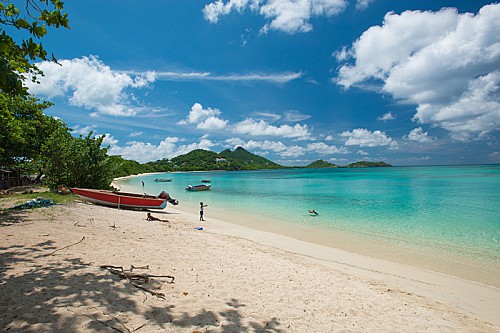 The cost of the most affordable and official citizenship by investment programs starts at $100,000.
The European citizenship by investment programs were the most expensive solutions. In Europe, only Montenegro has active citizenship by investment program, but hurry, it will close at the end of 2022. Discus Holding is one of the three official agents of the Montenegro CIP. Please read here the detailed information if you consider becoming a European this year.
Meanwhile, Turkey's passport scheme needs a minimum investment in real estate of $400,000 since June 2022.
Which are the cheapest citizenship by investment programs?
Always Vanuatu and the Caribbean states of Saint Kitts and Nevis, Dominica, Grenada, Antigua and Barbuda and Saint Lucia offer the most affordable citizenship and passport solutions.
These countries have been competing for the best investment or donation solutions since 1986. They can change, amend, suspend or relaunch their CIPs but if you need a fast and affordable solution, look around in these tropical island nations.
Suppose you are a single applicant for second citizenship. In that case, the cheapest structure will be around $100,000 donation/contribution and add the due diligence and agency costs. Saint Lucia and Dominica provide their valuable citizenship, for example, in exchange for this amount.
Vanuatu and the Caribbean Antigua and Barbuda ask for $130,000. Meanwhile, Grenada and St Kitts kept their minimum $150,000 contribution.
If you are looking to invest in passports for your family, the costs increase sharply. However, the CIP provider countries still compete for your money.
A family of four must contribute:
$130,000 in Antigua and Barbuda

$150,000 in Saint Lucia,

$175,000 in Dominica,

$180,000 in Vanuatu

$195,000 in Saint Kitts and Nevis,

$200,000 in Grenada
Do you want to find the cheapest citizenship solution? Ask for a free consultation here!
---