Extended discount price in 2022 for the St Lucia citizenship
Published at: 25/02/2022 12:42 pm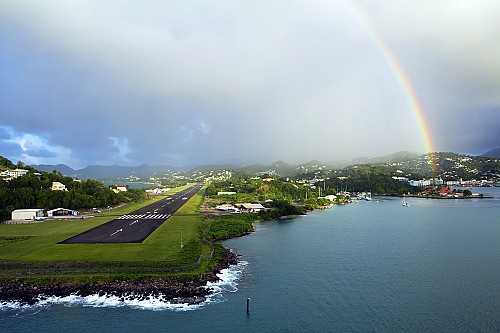 The Caribbean island nation of St Lucia extended their Covid-19 offer price break for the Citizenship by Investment Program until the end of 2022.
The temporary offer is a cost decrease of US$40,000 for families. It is a very competitive offer for those who want to become passport holders of the beautiful island.
The price offer covers one of the investment options, the purchase of non-interest-bearing governmental bonds. The original price tag was US$500,000, now US$250,000 is enough, and the family members (spouse and children) do not have to pay extra fees up to 3 dependents. However, you will have to pay an administration fee of US$30,000 for the primary applicant.
What is "add-on dependents" while becoming a citizen of St Lucia through investment?
"Add-on dependents" have no time limit to apply for citizenship. In this case, "add-on dependents" may include legally adopted or newborn children after the successful application or the spouse if they marry after becoming a Lucian. Please note that "existing qualifying dependents" (who can be a parent, spouse, child, sibling, etc.) have only five years after the naturalisation process of the main applicant to apply.
Saint Lucia was the last of the five Caribbean countries with CIP (citizenship by investment program) to launch the scheme. Still, it is one of the most affordable as a single applicant must contribute only US$100,000 in exchange for citizenship. The naturalisation process' time frame is five months.
Why St Lucia citizenship in 2022?
St Lucia's passport allows you to enter visa-free in 121 countries, including the UK, the Schengen zone, and most Commonwealth countries. Nationals can quickly obtain a long term visa to the United States. As a citizen, you will not have residency requirements, and there are no taxes on private earnings, inheritance or wealth. And St Lucia is a beautiful and charming country; if you decide to become a Lucian citizen and live there, you will not regret that.
How can you get the citizenship of Saint Lucia in 2022?
There are three options included in the citizenship by investment program:
Contribution to the National Economic Fund
of US$100,000 (investor and spouse 140k, investor and spouse and two children 150k, additional dependents 25k)
Investing in Government Bonds
Minimum qualifying amount for four people: US$250,000. Additional qualifying dependents US$15,000. The investor must maintain the investment for five years, and there is a governmental fee of US$30,000.
Investing in Real Estate
The minimum investment amount is US$300,000, and the citizen must maintain it for five years. The additional government fees are US$50,000 for the investor, US$35,000 for the spouse and US$25,000 for children under 18. However, the fee increases to US$35,000 for over 18 years old dependent children.
Discus Holdings Ltd is an expert legal service provider in St Lucia; we have started to support applications for the citizenship by investment program since its beginning in 2015. You can read here our detailed guide of the passport scheme.
---