Which are the best citizenship and residency solutions for South Africans in 2020?
Published at: 28/09/2020 12:00 pm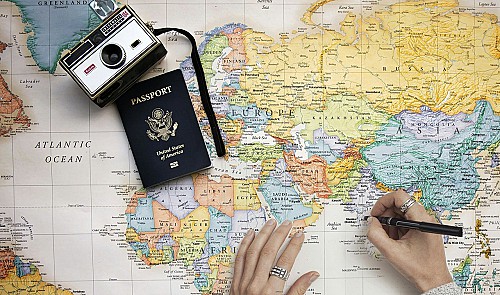 According to the data from Google searches and market trends, immigrants from the SA are most interested in the investors' schemes of the US, Malta, Portugal, the Seychelles and Mauritius.

Let's check these solutions to be able to compare the benefits for South Africans, who wish to have a secure second passport or residence permit.

How can South African citizens immigrate to the US?
It's a straightforward process through the EB5 program.
Meanwhile, several applicants choose to become a citizen of countries, where citizens have the right to apply for the E-2 Entrepreneur program. Practically, it is more affordable to become a citizen of Grenada or Turkey and use with the second citizenship for the entrepreneur status in the US. It is a legal and transparent process, including several and stringent due diligence checks.

Malta, a Member State of the European Union, offers both citizenship and residency solutions. Please, note that not only the citizens but the residents of Malta as well can travel freely in the Schengen Zone. However, only citizens have the right of the free movement to live and work anywhere in the EU. Discus Holdings Ltd's headquarters is in Valletta, the capital of Malta, and we offer local expertise and solutions for our clients. You can find all the detailed information on our site here. Due to the complexity of the schemes, even entrepreneurs and not only the High Net Worth Individuals find suitable programs in Malta.

Portugal's Golden Visa (ARI) Program is one of the most attracting solutions for South African citizens, who wish to live in the European Union. The scheme includes various options, the most popular choices are moving one million euros in Portugal, invest in a fund or purchase a residential real estate of 350,000 euros and refurbish it. There are additional advantages of the ARI scheme, as the residents can opt to the NHR - Non-Habitual Resident tax scheme, which allows them not to pay tax on their foreign-sourced income. One of the benefits of the Portuguese Golden Visa is that the residents may become citizens after five years and they have to reside physically only a little bit less than a month in the EU Member State during the qualifying five years. Read here about the details of the Portuguese ARI scheme!
---