Where to invest in real estate for the Portuguese Golden Visa in 2020?
Published at: 17/01/2020 02:57 pm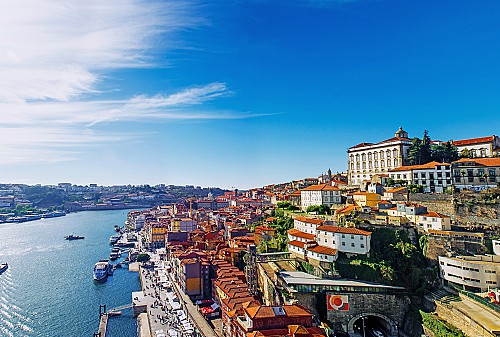 Recent changes in the legalisation of renting residential real estates shuffled the Portugal Golden Visa projects.
Since 2012, the preferable option under the Portugal Golden Visa was to purchase properties older than 30 years in the old city centres of Lisboa and Porto. Then refurbish the real estates and rent to short-stay visitors, the minimum amount of investment was 300,000 euros. Another typical solution for the residents to rent the apartments for students during school time and use the flats to offer through, for example, Airbnb or other portals to maximise the profit during the high season summer months.
However, the increasing number of local lodgings (alojamento local) created a more than sensitive situation not only on the Portuguese real estate market, but it caused political turmoils as well. As local Portuguese people could not afford anymore to live close to their jobs, the political climate changed fast. After the leftist coalition won the last election, the new legislation arrived in days to narrow the number of "local alojamentos".
It is not allowed anymore to register residential real estates for short-term rentals in the following neighborhoods, collected by the Publico: 
Bairro Alto/Madragoa, Castelo/Alfama/Mouraria, Colina de Santana, Baixa and both sides of the Avenida da Liberdade/Avenida and the República/Avenida Almirante Reis.
These are the most sought after districts in Lisbon by tourists.
In Porto, the northern touristic centre of Portugal, the local authorities increased the taxes and registration fees on the newly registered short-term rentals, according to the Portugal News.
What are the prospects for Lisbon and Porto real estate markets?
Since Portugal is full of beautiful, historic and still abandoned buildings. Naturally, the market is booming, and now long-term rentals are needed. Rental prices are rising super fast in Lisbon. Every year the apartments' rental fees in Lisbon (and Porto) are more expensive by 15-20 per cent. And if you rent your flat for more than six months, you don't have to use additional services, like the guides who wait for the short-term guests and the long-term contracts offer more guarantees so that the tenants will take care of your belongings and property. 
Do you want to live in Portugal and become a permanent resident and later citizen of the European Union? Click here for all the detailed info on the real-estate option of the Portuguese Golden Visa Programme!  
---