Greece permanent residency program new investment options
Published at: 16/12/2019 09:21 am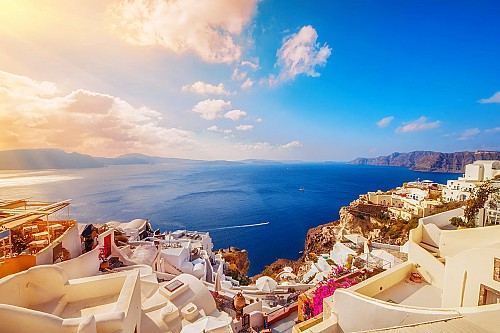 The Greek Golden Visa is perhaps the most successful EU residency by investment program, where the purchase of affordable real estates grants the right to reside in Greece. The minimum amount of investment through the "traditional" (launched in 2013) real estate option is only 250,000 euros. And this amount is enough to buy something beautiful in the Mediterranean country. 
In September 2019 the government announced that they intend to develop citizenship by investment program as well. The difference is that permanent residents of Greece can travel and stay in the other EU Member States, but only Greek citizens can freely move and work in the Schengen area.
The planned new investment options follow the recent fashion, more and more immigrant investors prefer to invest in secure bonds or company shares instead of taking care of a property. Moreover, as the Greek "golden investors" do not have to reside physically in the country, perhaps a stable investment can be a more straightforward way to maintain the resident status.
The eight investment options for the permanent residence permit of Greece through the Golden Visa program
1. Capital investment in shares or bonds of a locally registered Greek company, listed on the Greek stock market
2. Acquisition of shares of a real estate investment company
3. Acquisition of shares of private equity or venture fund with headquarters in Greece
4. Purchase of Greek government bonds, minimum planned amount 400,000 euros, maturity three years
5. Deposit a minimum of 400,000 euros for one year and then obtain the renewable residence permit
6. Acquisition of shares, corporate bonds, or government bonds traded on regulated markets for at least 800,000 euros
7. Purchase of stakes in a Greek mutual fund, which intends to invest solely in Greek government bonds
8. The purchase of shares or stakes in an alternative investment fund, which invests exclusively on the Greek real estate market
Discus Holdings Ltd is one of the experts of the Greek residency by investment schemes. We are ready to help you to get the EU residency permit only in ten days! Click here for all the detailed information!
---