Living in Monaco shows wealth and influence
Published at: 15/09/2023 11:50 am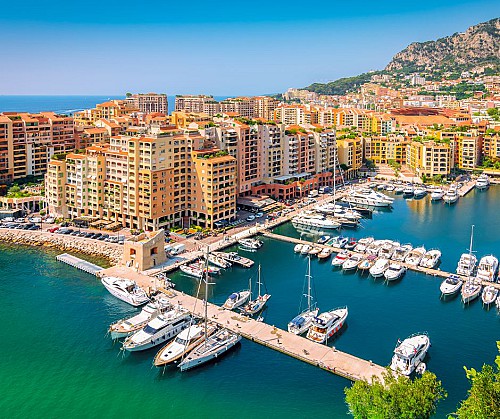 Living in Monaco has many advantages, making it an attractive destination for many wealthy individuals. If you are a resident or citizen of Monaco, you belong to the 0,0001% of the privileged people. It means you are rich, influential and sophisticated, a man or woman to be taken seriously.

So, what are the benefits of living in one of the most elegant locations in the World?

Tax Benefits: One of Monaco's most significant advantages is the favourable tax system. Monaco has no personal income, capital gains, or wealth tax for residents. This can result in substantial savings for high-income individuals and those with significant wealth.
Security and Safety: Monaco is known for its high level of security and safety. It has a low crime rate and a strong police presence, making it a secure place to live and raise a family.
Stunning Location: Monaco is situated on the French Riviera and boasts beautiful Mediterranean views and a pleasant climate. The picturesque landscapes, luxury yachts, and pristine beaches add to the overall appeal of living in the Principality.
Cultural and Recreational Opportunities: Despite its small size, Monaco offers a rich cultural scene with world-class events, concerts, and performances. The country hosts international events like the Formula 1 Monaco Grand Prix and the Monte-Carlo International Fireworks Festival. Many recreational opportunities exist, including water sports, hiking, and access to nearby ski resorts.
Education and Healthcare: Monaco has high-quality education and healthcare systems. It has several international schools and prestigious universities nearby. The healthcare facilities are top-notch, and residents have access to world-class medical services.
Cosmopolitan Environment: Monaco is a melting pot of different nationalities and cultures. Living in Monaco allows you to interact with people worldwide, creating a cosmopolitan and diverse environment.
Close Proximity to Other European Destinations: Monaco's central location on the French Riviera makes it a convenient base for travelling to other European cities and destinations. The Nice Côte d'Azur International Airport is nearby, providing easy access to numerous destinations. Don't forget that the Principality of Monaco is a part of the Schengen Zone, allowing you to travel and stay anywhere in the European Union.
Business and Networking Opportunities: Monaco is a global financial and business centre, attracting successful entrepreneurs and investors. Living in Monaco can provide opportunities for networking and establishing connections with influential individuals from various industries.
Social Scene and Events: Monaco offers a vibrant social scene with exclusive clubs, luxury restaurants, and high-profile events. Residents can enjoy a glamorous lifestyle with access to various entertainment options.

Discus Holdings Ltd's experts have vast experience obtaining a residence permit in Monaco. To become a resident in the Principality of Monaco, the requirements are to deposit funds in a local bank and have enough money abroad. You also must own or rent real estate in the Principality. Contact us for detailed information, and read about the process here!
---