Which is the most wanted residency possibility in Central Europe?
Published at: 29/03/2023 09:09 am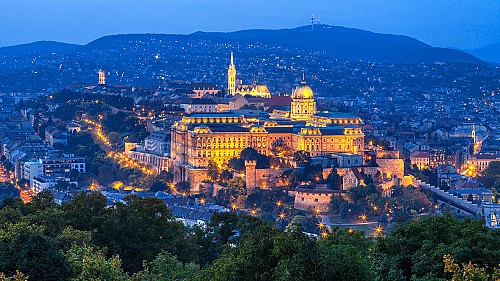 Hungary offers the most accessible and affordable residency by investment program in the European Union. It is enough to register a company, purchase a property and rent it.

Hungary has been a Member State of the European Union since 2004. So, its residence permit is valid in the entire Schengen zone, and you can travel and stay practically anywhere in the union.

How can you become a resident in Hungary through an affordable investment?

First of all, you must register a company in Hungary.

You must also purchase a property for the company for at least 180,000 euros.

Finally, you and your family receive the residency permit.
Who can become a resident of Hungary through investment?
Hungary is a haven for the residents and one of the most welcoming countries. The investor, the spouse and the underage children can become residents under a single investment project.

How is life in Hungary for residents?

Hungary offers one of the lowest living costs in the European Union, and the quality of life is high. The landlocked country is in Central Europe, so you can easily reach any European destination. Moreover, the Hungarian taxes are traditionally low; the company tax is only 9%, which is the lowest in the European Union. Meanwhile, the individual income tax is flat at 15%. Moreover, Hungary is a trade hub between East and West, not only connecting the countries of the continent as a border nation of the EU but having excellent connections with, for example, China. Hungary attracts investors with several tax incentives, and the salaries are not as high as in the Western countries of the EU.

How can investors become citizens in Hungary?

After the investment, you will receive an initial residency permit for two years. Later you can change it to permanent resident status and apply for citizenship.

Discus Holdings Ltd is a pioneer in Hungary; we have provided residency solutions since the Hungarian government introduced the first residency by investment program in 2012. Click here for the detailed offer!


---