Which Caribbean Citizenship program is the platinum standard of the industry?
Published at: 24/02/2023 09:17 am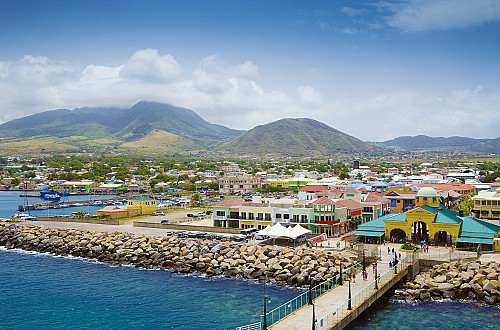 St Kitts and Nevis was the first Caribbean country to launch a citizenship by investment program, and it is still one of the best and quickest passports solutions!
St Kitts and Nevis' passport is one of the strongest travel documents among the Caribbean countries with citizenship by investment programs. It allows you to enter 153 countries without an entry visa or pick up a visa upon arrival. The visa-free countries include the EU's Schengen area, Russia, and the UK, and it is a straightforward process for Kittians to receive a long-term US visa.
What are the advantages of becoming a citizen of Saint Kitts and Nevis?
As we mentioned previously, Kittitian passports guarantee the freedom of travel. This tiny Caribbean island nation has no international problems, tensions or issues with other countries.

There are no residency requirements for the citizens and no taxes on private earnings, inheritance or wealth.

You can receive your passport from Saint Kitts and Nevis without visiting the country after a thorough due diligence process.

Three months is enough to finish the naturalisation process and receive the certificate of citizenship and the passports of Saint Kitts and Nevis.
How can I get citizenship in Saint Kitts and Nevis?
The Caribbean island nation offers two options for the applicants to invest or contribute in exchange for citizenship.
Contribution option for the citizenship of Saint Kitts and Nevis
Under this option, you must donate 125,000 USD to the Sustainable Growth Fund (SGF). For more applicants, the amount of contribution is 170,000 USD for a family of four (investor + spouse + two children). You can add more dependents, and there is an additional fee of 10,000 USD for under 18 dependents, and 25,000 USD fee per person if the dependent is over 18.
Real estate investment option for the citizenship of Saint Kitts and Nevis
You must purchase real estate for at least 200,000 USD (it allows you to buy beautiful properties) and keep it for at least seven years. The state fees are 35,000 USD for the investor and 20,000 USD for the spouse. Additional fees for dependent children under 18 years of age are 15,000 USD per person. Adult dependent children (18-25) and parents (55+) pay 25,000 USD per person.
Discus Holdings Ltd is one of the most effective agents of St Kitts and Nevis citizenship by investment program. Since the program's introduction, we have supported our clients to become passport holders in the beautiful country. Click here for the details!
---