Portuguese government rejects ending golden visas
Published at: 01/08/2022 10:36 am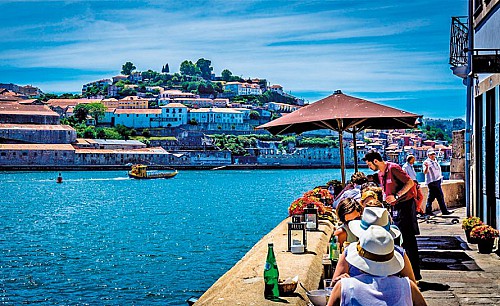 Opposition parties in the Portuguese assembly wanted to end the Portuguese residency by investment program (ARI). However, the government rejected the proposals, and the Portuguese Golden Visa Program continues without further changes. Finally, the new site for investors is also ready and working.
There were legal and technical problems around the Portuguese Golden Visa Program (ARI - Residência para Atividade de Investimento). The EU residency scheme has changed a lot since the beginning of the year. Lisbon, Porto and the warmer Algarve coast are out of the pool, and only countryside properties qualify for the scheme's most preferred investment option.
In June, the legislators rejected the proposal submitted by the PCP, BE and PAN to cancel the residency by investment program. On the other hand, Chega (the extreme-right party) wanted to enlarge the immigration regime, according to the Portugal News.
Portugal introduced its investor immigration scheme with various options in 2012. Since then, 10,748 successful applicants have become residents, and 17752 family members followed them to obtain Portugal's EU residency permit. Almost two-thirds of the new residents arrived from China. The most preferred option to get a Portuguese residency permit is the purchase of properties. Capital transfer, investment funds, and the creation of jobs are also attractive solutions.
After residing five years in the country, which does not mean that you must spend time there, more than a couple of days per year, you can apply for citizenship. If you intend to live in continental Portugal, you can choose beautiful countryside properties; these are cheaper than the real estate on the coast.
If you prefer the ocean, then Madeira and the Azores islands await you! These locations are close to Europe, and a short flight is enough to reach any Western European metropolis.
Do you want to become a European resident through investment in Portugal? Read here the details of the Portugal ARI - Golden Visa!
---