How can a second passport save your life during a military conflict?
Published at: 17/03/2022 10:06 am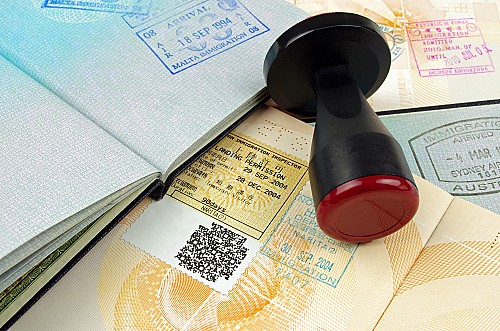 Getting any document that allows you to travel somewhere is very difficult during and after an armed conflict. Think about the Afghani, Syrian or Yemeni refugees. On the other hand, those people who have at least two citizenship or resident status generally can travel and get away from the danger.
Preparation is the key to immigration
The most critical reasons to get a second citizenship or residence permit are the followings:
As you see, there are two fundamental reasons to get a usable travel document and guarantee your rights in a second (or multiple) safe jurisdictions. It would help if you travelled (reach safety or business) and had a safe place to stay.
If you feel that any indicators show that you or your beloved can be in danger, it's better to prepare. Obtain the following documents:
birth certificates

clean police certificates

certificates of marriage or divorce (if these apply)

school degrees and professional certificates

language exams
These documents you may need to apply for any other country's citizenship or residency and even the refugee status faster.
How fast can you become a resident or citizen of another country?
The fastest citizenship through investment programs offer one to five months of processing time. The exact time frame applies for the residency in exchange for investment or company registration flat tax schemes. Of course, there are citizenship programs where you must reside for at least one year in the chosen jurisdiction. Digital nomad visas can be issued faster. However, these programs guarantee resident status only for a short time, usually for one year. If you have time to prepare, it's better to get the most beneficial solution, which lasts long.
How can you use your second passport or residence permit?
Please note that passports are travel documents; meanwhile, residency permits usually allow you to travel only to the state of your residency. There are exceptions such as an EU residency permit (which helps travel and stay in the EU). The Covid-19 pandemics recently showed the second or multiple travel documents value. Who could prove that he has reason to go home and could travel during the strictest lockdowns worldwide.
If you have a paper, which allows you to leave the conflict area, you are free to go. The next step is to evade a refugee situation. If you have a second citizenship or residency permit, you can continue your everyday life in another jurisdiction.
2022 is not the year when the first war started in history. However, immigration always helped find a new home or a shelter during the turmoils of history. If you are interested in finding a solution for you and your family, contact us for a free consultation. Our experts are prepared to offer you the most suitable structures among the official citizenship and residency by investment programs.
---