How free are the economies of citizenship by investment locations?
Published at: 21/12/2021 12:17 pm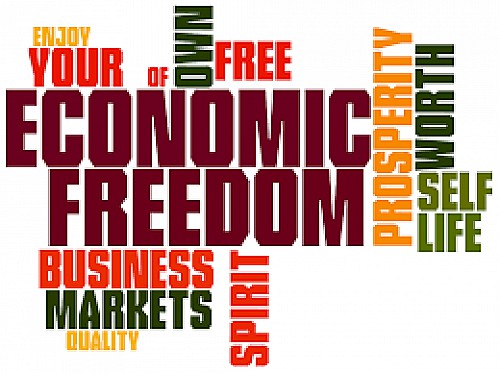 Lack of personal and economic freedom and opportunity is one of the reasons for poverty and deprivation. Let's see, where can you move to meet the best grade of economic freedom!
Each year, one of the most reliable think tanks of the US, the Heritage Foundation, publishes the Index of Economic Freedom, which list measures and compares the economic freedom of the different countries.
The Index of Economic Freedom covers twelve types of freedoms in 184 sovereign nations, as:
Property Rights

Judicial Effectiveness

Government Integrity

Tax Burden

Government Spending

Fiscal Health

Business Freedom

Labor Freedom

Monetary Freedom

Trade Freedom

Investment Freedom

Financial Freedom
The countries with the freest economies are 1. Singapore, 2. New Zealand, 3. Australia, 4. Switzerland and 5. Ireland. It's no coincidence that all of these countries offer residency by investment programs. Discus Holdings Ltd is one of the most experienced and successful immigration legal service providers, so don't miss out to contact us to receive a free consultation about moving to Switzerland. You can also find our detailed guide on how to get a residence permit in Switzerland by company registering or tax agreement.
Among the following "mostly free" category, we find the UK (7.), the UAE (14.), the United States (20.) and Cyprus (33.). These are among the jurisdictions where Discus Holdings Ltd offers residency or citizenship programs.
What are the advantages of a residence permit or a passport from an economic free country?
Those business people who need a second residency or citizenship to excess the freedom of travel can't forget about business freedom. Why would you become a resident or a passport holder of a country, which does not serve your financial and professional objectives?
Luckily, almost all citizenship by investment jurisdictions offers financial advantages on different levels, mainly tax breaks or offshore low or no-tax business environments. Think about the Caribbean island paradise nations of St Kitts and Nevis, Dominica, Grenada, Antigua and Barbuda, and St Lucia.
If you wish to obtain a new residency or nationality for business reasons, please consider knowing about the pros and cons of your choice. Only experienced migration service providers, as Discus Holdings Ltd, researched and shared the related knowledge. Try our skills and contact us!
---