Before the Portugal Golden Visa changes in 2022
Published at: 18/11/2021 10:52 am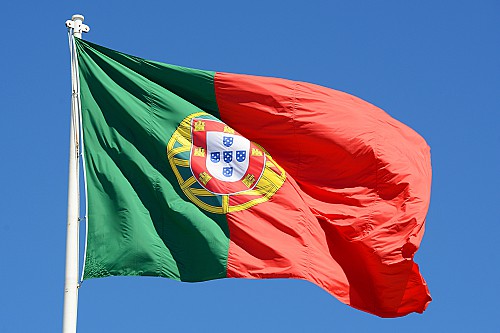 In Europe, Portugal's Golden Visa (residency by investment program) is the most sought after solution, and it will change significantly from 2022.
Let's take a look at the success of the Portuguese Golden Visa, launched in 2012. The official title of the program is "Autorização de Residência para Atividade de Investimento (ARI)", which means Authorisation of Residency for Investment Activity. You can find the official information about the program here or you can read our detailed guide in English here.
During the first ten years of the program, more than ten thousand (10,000) successful applicants became Portuguese residents and, after five years, citizens as well. Most of the investor residents, almost five thousand, arrived from China, followed by the Brazilians. Little more than a thousand residents received their residency permits. Additionally, the Portuguese Immigration and Borders Service (SEF) issued 16,910 family reunification permits.
The most attractive investment option for the applicants was the acquisition of real estate. Nine thousand three hundred seventy-five investors (9,375) purchased properties for € 5,395,028,993 as the total investment amount. Six hundred five (605) applicants preferred the transfer of capital option. Meanwhile, only twenty (20) investors created job positions in Portugal in exchange for residing in the European Union. The Portuguese Golden Visa attracted € 5,964,585,395 in investment from 2012 until the September of 2021.
How will the Portugal Golden Visa (ARI) change from 2022?
You can't purchase property from 2022 in Lisbon, Porto and Algarve in exchange for the Portuguese residence permit. The government prefers to develop the interim regions of the country and Madeira or the Azores. However, you still have time to apply for the Portuguese residence permit in 2021. And don't forget that there is enough place in Portugal to invest. The prices started to increase even faster in the new regions of the Golden Visa. In Ponta Delgada, the picturesque capital of the Azores, the average residential real estate price increased by 25% since the summer of 2019 and reached € 237,941.
Moreover, the average monthly rental cost is € 655 in the Azores; this value is 11% more than the rental fees before the Covid-19 pandemics. In other words, it is worth investing in the lesser-known regions of Portugal. The profit on real estate increases faster there than in Lisbon or Porto.
Do you want to become a Portuguese resident still in 2021? Or do you want to plan the best investment in 2022 under the new ARI rules? Ask for consultation here with our experts!
---