Qualifying real estate prices for the Cyprus permanent resident status in 2021
Published at: 02/08/2021 10:27 am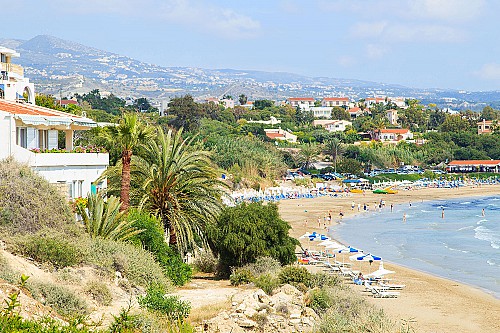 Let's see the variety of residential real estate you can buy for €300,000 in Cyprus to qualify for the permanent residence permit and later the citizenship.
The other requisites: prove that you have an annual income of €30,000 sourced outside of Cyprus and must also deposit another €30,000 in a Cypriot bank for three years.
Read here all the details of the Cyprus permanent residency by investment program!
The pandemics did not help the Cypriot property market. Meanwhile, apartment prices fell by half per cent in Q1 2021, compared to the same period of the last year, and the cost of holiday houses decreased by 3.2%. House prices, however, increased by 1.5%. However, all experts agree that the price fall is only temporary because several buyers had to wait until the covid travel restrictions end.
Qualifying real estate prices in 2021 for the Cypriot residence permit
Three hundred thousand euros is enough for an elegant newly built apartment with two or three bedrooms and sometimes even a sea view in Limassol or Paphos. For the same price, there are also charming holiday homes closer to the famous beaches. A swimming pool is not a piece of obligatory equipment at this price range. Still, we found some beautiful homes with swimming pools as well for precisely €300,000. These apartments, homes and holiday houses look excellent for living or renting the property when you are not in Cyprus.
Don't forget that as a permanent resident of Cyprus, you don't become a tax resident automatically, and you are not obliged to stay there. However, if you compare your home country's tax rates, you may find that the Cypriot rates are more attractive. It's enough to last 60 days annually there to maintain your Cypriot tax residency and pay less tax.
Do you want to become a permanent resident later an EU citizen of Cyprus? Our experts at Discus Holdings Ltd's local representative office are waiting for your requests! Set up a consultation with us by clicking here!
---