Perfect healthcare through citizenship or residency by investment programs
Published at: 20/04/2021 11:38 am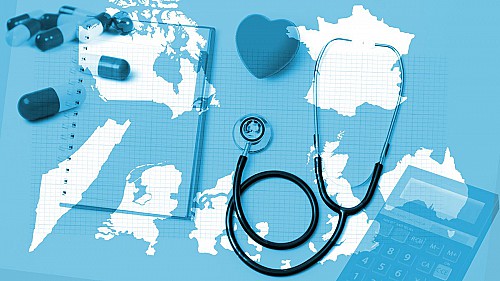 Spain offers the best healthcare for investors through its residency program; meanwhile, Dominica is the top destination among citizenship schemes.

More and more investors are looking for the location with the best medical treatment. It's not only because of the pandemic, but health care is consistently among the most important reasons (as security and excellent education) when choosing the proper jurisdiction.

The healthcare-focused ranking of countries with residency and citizenship by investment programs can be found among the WHO's 2021 healthcare comparison by country.

Among the residency by investment programs, Spain leads the list. However, other strong competitors are just following the Iberic country. Meanwhile, the UK and Singapore share second place; Malta, Switzerland, Portugal, and Italy also offer first-class medical services. Suppose the objective is the best health care. In that case, the EU schemes provide the same quality as the UK or Singapore but in exchange for (roughly) half the minimum investment amount.

And believe us, the difference is so slight between the quality of West and South European health systems that these are similarly attractive solutions. Perhaps, the single difference is the languages spoken by the medics and nurses.

Among the citizenship by investment programs, Austria should lead the list. Still, as its citizenship scheme for investors is not a transparent solution, Dominica rules the competition. The tiny Caribbean island nation invested a lot from the passport program's revenue into its healthcare system. If you aim to receive the best healthcare-related services at an affordable cost, Dominica is clearly the best option. In Malta or Cyprus, the hospitals are fulfilling the European standards. Still, the amount of investment required for naturalisation in Malta is much more than in Dominica. The level of services is the same, according to the data from WHO.

Discus Holdings Ltd's experts have more than 25 years of experience in helping and supporting our clients to choose the best jurisdiction for their objectives. Ask for a free consultation here to receive detailed and personalised information!
---