Montenegro Citizenship by Investment Program and the EU
Published at: 02/03/2021 01:00 pm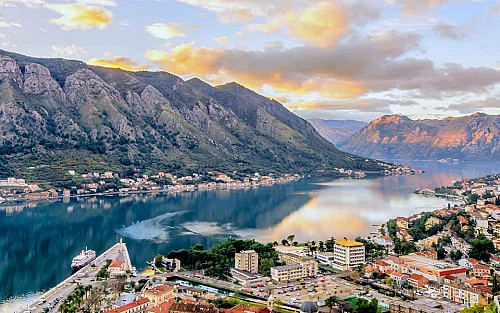 Montenegro offers the most affordable European citizenship in 2021, and Montenegro passport holders will enjoy the EU's advantages. Let's take a look at the process of Montenegro joining the European Union.
77,6% of Montenegrin citizens have a very positive attitude towards the European Union, according to the research of the Delegation of the European Union to Montenegro. Meanwhile, 74.8% of respondents support Montenegro's membership in the European Union.
Montenegrin citizens mentioned the better future and improved standard of living as their first association about the EU. Freedom of travel is the second, while the stability offered by membership ranks third. It's also essential to notice that Montenegro adopted the euro as currency voluntarily in 2002.
When will Montenegro join the European Union?
The small Adriatic country with a population of 600,000 officially applied to join the European Union on 15 December 2008. Moreover, the EU granted formally candidate status to Montenegro on 17 December 2010.
After eight years of accession negotiations, all the 33 screened chapters opened, and the next enlargement circle of the EU is so far scheduled for 2026 for Montenegro.
Why should you consider becoming a Montenegrin citizen now?
The market of European citizenship by investment programs is changing fast. Cyprus suspended and Malta reconstructed their passport schemes, only Austria's elite and exceptional citizenship program for wealthy investors remained unchanged.
Montenegro Citizenship by Investment Program 2021
Meanwhile, Montenegro maintains the original conditions for applicants who would like to invest in the country's hospitality sector in exchange for citizenship. Among its advantages, holders of the Montenegro passport have Schengen access. When the country joins the EU, the travel document will become one of the strongest in the World, as Montenegro is a friendly nation, without any political or historical issues against other countries of the World, which helps a lot to reach visa-free access.
How can you become a Montenegrin citizen in 2021?
First of all, the Montenegro Citizenship by Investment Program has only three official agents, and Discus Holdings Ltd is one of the three authorised agents. It means that you can apply directly at the source without the fees of intermediary agents. You can read here all the detailed information about the process and the conditions of Montenegro Citizenship by Investment Program.
The primary investment in exchange for Montenegrin citizenship is the purchase of qualified touristic properties either at the seaside (€450,000) or in the fantastic ski resorts (€250,000). And the applicant must also pay €100,000 as a contribution to the state. This investment is enough for a family to become citizens and financially dependent children included without age restrictions.
Do you want to know more details about the Montenegro citizenship by investment program?
Please take a look at the detailed explanation of the Montenegrin passport scheme here or contact us directly to set up a consultation!
---