Only few days left to get a temporary discount on the St Kitts family passports
Published at: 06/01/2021 11:00 am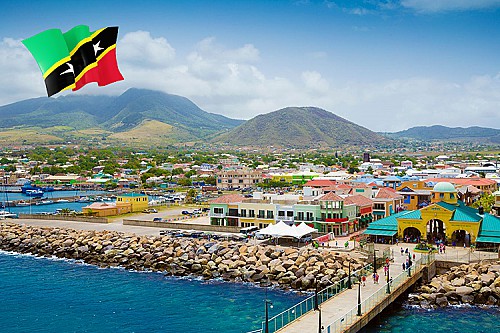 Families up to four can obtain the citizenship of St Kitts and Nevis through a temporary discount, but only until 15 January 2021! The discount price for the family in exchange for the passports is only 150,000 USD.
The discount price is the same amount as the cost of the passport of St Kitts and Nevis for a single applicant, meanwhile, the original amount of donation was 195,000 USD.
Why would you choose the citizenship by investment program of Saint Kitts and Nevis?
The Caribbean paradise island nation introduced the first citizenship scheme for wealthy people in 1984. Either, investors can contribute to the state-owned Programme's Sustainable Growth Fund (SGF) or buy real estate. In exchange for the donation or investment, St Kitts offers its passport for the investors, which allows them to visit visa-free almost 160 countries. And the visa-free countries include the EU Schengen zone, Russia, UK, Ireland and most of the Commonwealth countries. Please, note that citizens of Saint Kitts and Nevis can obtain easily long-term visas in the US.
The entire naturalisation process until you receive all documents and passports takes only three months. Don't forget that all applicants are subject to a comprehensive verification process. It means that the government of Saint Kitts and Nevis wants to be sure that the applicants are worthy of becoming citizens and passport holders. Moreover, you can become a citizen of Saint Kitts and Nevis without visiting the country. There are no residency requirements and taxes on your income or private wealth. This small twin-island nation provides you with only the advantages of second citizenship without any hassle, taxation or political problems.
How to invest in the Saint Kitts citizenship program under the temporary discount offer option for families?
Saint Kitts and Nevis offers to investment options in exchange for the valuable citizenship and travel documents:
Contribution to the Sustainable Growth Fund (SGF) of 150,000 USD (single investor) or Investor+spouse+2children. It is the discount you can opt for until 15 January 2021!

Or you can invest in real estate, at least 200,000 USD and maintain your investment for seven years.
Do you want to become a citizen of Saint Kitts and Nevis through the family discount option? If you start the naturalisation process before 15 January 2021, you and the members of your family may become a citizen until 15 April. Ask our experts for a free consultation here and get all the essential information of the passport in exchange for investment scheme of Saint Kitts!
---