Are YOU eligible for the new options of the UAE Golden Visa?
Published at: 23/11/2020 10:00 am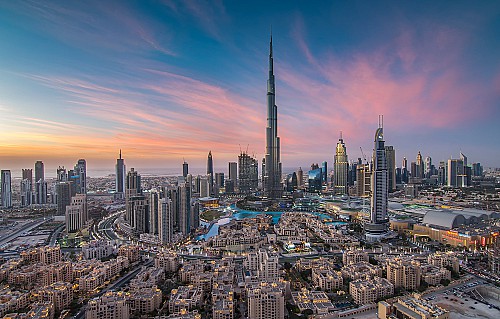 From now, not only wealthy investors but high-skilled professionals as well may become holders of the UAE long-term Golden Visa for ten years.
The United Arab Emirates introduced its revolutionary residency by investment program in 2019. Now, they are looking for how to expand the criteria to those people, who the country needs and are not directly investors.
The successful applicants of the program receive a ten-year visa, and not the drafted initially permanent residency permit; the long-term visa is renewable. During November 2020, the ruler of Dubai, Sheikh Mohammed bin Rashid Al-Maktoum announced on Twitter, that the United Arab Emirates approved the amended immigration system. To understand the success of the scheme, we must mention, more than 400 applicants qualified during the first weeks of the program.
Who are eligible now for the UAE long-term residence permit under the Golden Visa Program?
The United Arab Emirates' (UAE) expanded Golden Visa Program now qualifies the following group of applicants:
PhD holders (must have a degree from the top 500 universities in the world).

Certified doctors are needed as well, because of the shortage caused by Covid-19.

Engineers specialised in the fields electronics, computers, active technology, programming electronics, Big Data, and AI.

"Highly Qualified Individuals", it means applicants "who have received Grade Point Average (GPA) scores of 3.8 (out of 4) or higher from government-approved universities".

Scientists and researchers they need accreditation from the Emirates Scientists Council.
In the case of investors, those applicants will be eligible, who obtain the "patent of value" (show a direct contribution to the state's economy) from the Ministry of Economy.
The investors must spend at least ten million dirhams in investment funds, registering companies, purchase real estate, or they may fund strategic sectors of the UAE in exchange for the long-term visa.
Moreover, those small investors, who spend over 500,000 dirhams in selected business incubators can apply for a renewable, multiple entry visa valid for half year. This visa-type also allows excellent university and secondary school students and their family to move in the Emirates.
Do you want a long-term UAE visa? Discus Holdings Ltd's local office in Dubai waits for your questions! Contact us here!
---