How to get New Zealand permanent residency?
Published at: 05/11/2019 11:31 am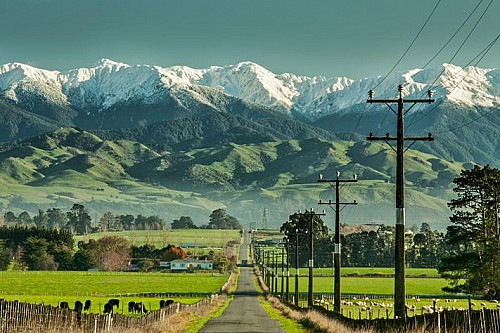 New Zealand offers permanent resident status through its attractive Investor and Investor Plus Programs. Permanent residents of New Zealand can obtain the citizenship of the flourishing and secure country.
Advantages of obtaining the permanent residency of New Zealand
- New Zealand permanent residents can live in the country, do business, or study.
- The family members of the primary applicant can become permanent residents as well.
- New Zealand's permanent residents have similar rights as the citizens, except the right to vote.
- After residing for three years in the country, the permanent residents can apply for the citizenship of New Zealand.
Requirements of the New Zealand residency by investment programs:
New Zealand Investor Program
- The applicant must invest a minimum of 1,5 million NZD
- The applicant must have available an additional one million NZD (assets/funds)
- The resident must stay in New Zealand at least 146 days annually
- Only 300 applicants can obtain the permanent resident permit of New Zealand through this "Investor" option.
New Zealand Investor Plus Program
- Higher priority
- The minimum amount of investment is ten million NZD
-The resident must physically reside a minimum of 44 days in New Zealand annually. 
Requirements for the invested funds or assets under the NZ residency by investment programs
- All assets must be liquid
- The investments must improve New Zealand's economy
- The applicants must invest in managed funds or real companies
- The investment can not serve personal use
- The investments "must not be subject to a pledge or in the form of a loan obligation."
- The invested assets must be owned by the investor or the joint ownership of the primary applicants' family members 
- The funds must have been obtained legally
Who can become a New Zealand permanent resident under the Investor and Investor Plus Programs?
The investor, his or her spouse and any underage children can obtain the permanent residence permit of New Zealand. Moreover, the applicant must be under 65 years of age and be in good health. Additional requirements are at least three years of business experience and of course, proof of good reputation. 
Which investment projects are acceptable under the New Zealand permanent residency by investment programs?
- State bonds
- Bonds issued by local authorities
- Bonds issued by domestic companies (minimum BBB rating)
- Bonds issued by local banks
- Locally registered shares
- Real estate development projects
- Bonds issued by financial service companies.
The funds for the investment must be transferred through financial institutes in New Zealand. 
Do you want to become a permanent resident and citizen of New Zealand? Contact us here
---