Vanuatu citizenship - 100% success rate from Discus Holdings
Published at: 28/10/2019 09:29 am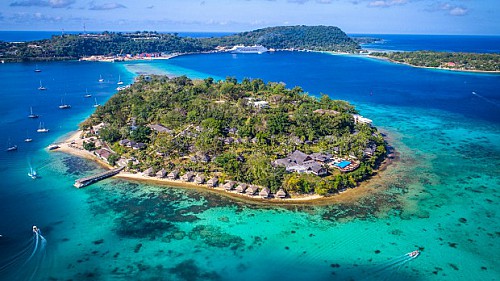 Discus Holdings Ltd is one of the most successful service provider agents of Vanuatu citizenship by investment program. Vanuatu offers an affordable and fast passport solution without serious limitations of clients coming from certain countries.
Our experts kept up the excellent work. In October, five of our clients have received their passports. It means that we can proudly prove that our success rate is 100% since the beginning of the programme.
Why get Vanuatu citizenship?
Vanuatu has been attracting investors with its citizenship program since 2017. The scheme aims to create jobs, keep the national budget balanced and stimulate the economy.
Vanuatu's passports allow the holders to travel visa-free to 129 countries, including the EU Schengen zone, UK, Russia, Singapore, Hong Kong, Australia and most Commonwealth countries. There are no income, wealth or inheritance taxes on Vanuatu. The investors can receive their passports without visiting the island nation.
Vanuatu offers the most advantageous and fastest official citizenship by investment program on the global immigration market. The successful applicants may receive their passports in only 6-7 weeks.
How much is the cost of Vanuatu citizenship?
Vanuatu offers the most affordable citizenship solution. The primary investor must pay a government regulated price of US$130,000 for the passport.
An investor with a spouse should contribute US$150,000.
A family of four pays US$180,000, and additional adult dependents cost a US$10,000 donation more per person.
How to apply for Vanuatu citizenship?
Contact our experts for consultation here!
First of all, our colleagues at Discus Holdings prepare your files for the preliminary due diligence process and the submission. After the affirmative government decision during the third and fourth week of the process, the applicant pays the donation. Then the successful candidates can swear the oath in Brussels, Hong Kong or of course, Vanuatu. During the last week of the naturalisation process, the investor obtains the citizenship certificates and the passports.
---